Shelf positioning is a crucial front in the battle for shoppers. Mobile Audits improve on-shelf awareness and help companies ensure planogram compliance by offering a direct line of sight into stores. To win shoppers, safeguard against poor and improper shelf placement.

It can be argued that the planogram is one of the most important category management tool available to retailers. That's simply because of its end goal: it helps you to increase your sales and profitability. Simply knowing that should encourage all retailers and product manufacturers to observe planogram compliance.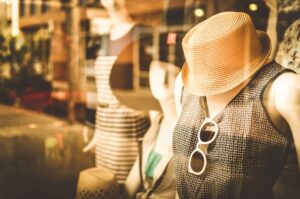 Here are 3 tips to help ensure planogram:
Tip 1: Communicate your planograms to role-players and stores effectively
Communication is key in everything you do. That's especially true when it comes to the retail industry. Even more so when it comes to creating and then implementing planograms.

An easy way to do this, and thus ensure planogram compliance, is to set up regular meetings between your retail buyers and those people on your team that creates the planograms. It's up to you to decide how regular these meetings should take place.
Tip 2: Conduct regular spot checks
To ensure planogram compliance, there is the possibility of traveling to the actual store and seeing if the shelf looks the same in the store as it does on the planogram.
That said, it must be noted that conducting in-store spot checks is more of an old school tactic. While it might be okay if the stores are close by, it can also be a particularly expensive and cumbersome exercise if you have stores in many different parts of the country.
Just to note, this isn't about trying to catch people out or throw anyone under the bus. Rather, it's to ensure that the work that goes into creating a planogram isn't for nought. There is a good reason why planograms are built a certain way.
Tip 3: Automate proof of planogram implementations
If you don't have time to conduct spot checks, another great way to ensure planogram compliance is to automate the proof of their implementation.
This is where Retailbound Vision comes in. Retailbound Vision has a large crowd-sourced team of over 1.5M people in North America to check your stores for planogram compliance. We take photographs as well as collect specific data requested by you. All the data and photos are put in a nice executive summary to review and share with your team.
Again, this isn't about trying to catch a store out. It's rather an attempt to ensure that the store (or stores) are performing to their potential. But it's worth having everyone involved in getting proof that a store's planograms are compliant. Contact Yohan Jacob at yjacob@retailbound.com for more information.