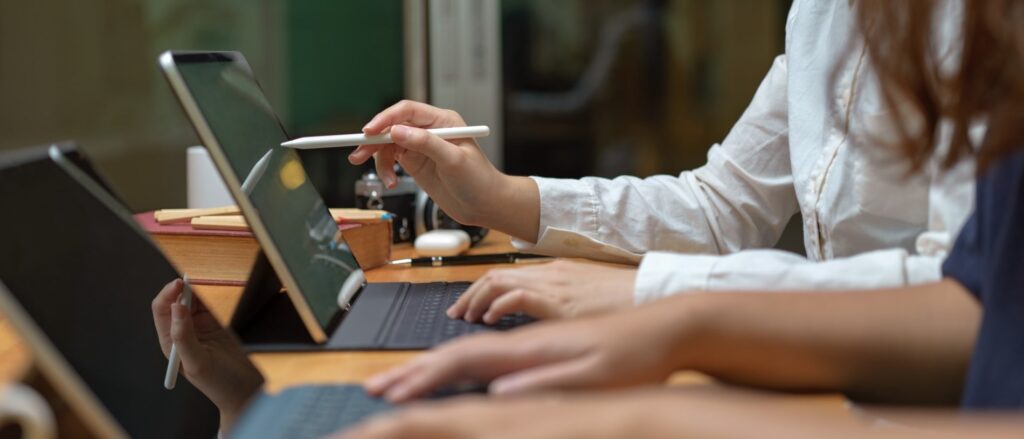 It's easy for retailers to undervalue the importance of a successful social media strategy – after all, we didn't get into this industry to sit around on Facebook and Twitter all day (hopefully). But lagging behind in social media can mean big losses for your business.
WebDAM, a digital asset management platform for marketers, reported that in the year 2013 nearly 52% of all marketers found customers via Facebook, 43% found customers via LinkedIn, and emails that included social media widgets increased click through rates by 158%. WebDAM goes on to project that social marketing budgets will more than double in the next five years towards companies that offer services similar to Heap Analytics and the many others emerging.
The take-away? Social media marketing is here to stay and online custom content is rapidly becoming the future of marketing.
Do you want to get started building an online presence for your business but don't know where to begin? An NJ Website design company like Samson Media, LLC can help you out with a few digital marketing tips to get your brand established online swiftly.
The following are a few of this year's rising trends that can help guide your social media marketing strategy.
1. LinkedIn will be the most important social media site for B2B business growth.
This site will be a major resource for gaining professional insights and making new partnerships. This is also a good platform for sharing blogs and other original content. According to a Sales Force report, B2B companies that blog generate 67% more leads than those who don't.
2. Micro-video is on the rise.
According to Social Compass, a marketing and social networking software firm, "Micro-video apps, such as Twitter's Vine and Instagram's new video sharing capability, make sharing videos straight from your smartphone easier than ever." According to WebDAM, videos on landing pages increase conversations by 86%
3. Websites and social networking will become more image-centric.
According to WebDAM, 65% of audiences are visual learners and visual data is processed 60,000 times faster by the brain than text. With more audiences browsing from their smartphones, blocks of texts will be more easily overlooked than sites broken up and focused on images. The rise of Pinterest, Instagram, and Tumblr attests to this trend already. It's therefore no secret that sharing images on social media sites like Facebook poses further opportunities for spreading brand awareness, engagement, and prompting a major increase in ROI. If you're keen to discover how Facebook marketing campaigns could bolster your business, contact a digital marketing like taktical for advice on getting started.
4. Social networking will reflect more authentic communication.
"Traffic is nice, but conversation with the reader is nicer. A glorified RSS feed is a waste of time." Matt Sullivan, Esquire Magazine. Social networking and blogging is beginning to reflect the voice of a company or person, writing a little more informally but sparking realistic conversations. Even the President's social media campaign uses slang words like "gonna" to reflect the President's character through a more personal online voice. For some tips on creating your company's social media voice, check out this article from Fast Company.
5. Successful social media campaigns incorporate data analytics
As social networking as growth, so have data measurement tools. Google Analytics is the biggest and most sophisticated of the analytics tools. Entrepreneur Magazine reports that Universal Analytics, Google Analytics for all devices, is "moving toward user-centric reporting and visualizations, which is where marketers need to be putting their efforts…" For a basic guide to using data analytics platforms, check out analytics advocate Justin Cutroni's blog.
Businesses are so analytic driven now – but what do they do with the gained information? They need teams to put the data together in a structured way for it to be beneficial to the company, data analysis is now becoming self-servicing and self-preparing, find out more info here.
For more information on developing a successful social media marketing strategy, check out our blog at www.retailbound.com or visit our LinkedIn, Facebook, and Twitter!