Once a quarter, we highlight a client of ours that is seeing success at retail. This quarter, our spotlight is on uHoo – www.getuhoo.com. uHoo makes the most advanced air quality sensor on the market.  uHoo measures 9 air quality factors such as Dust, VOC, Carbon Monoxide, and much more.  If you suffer from allergies or asthma, this is definitely the product for you!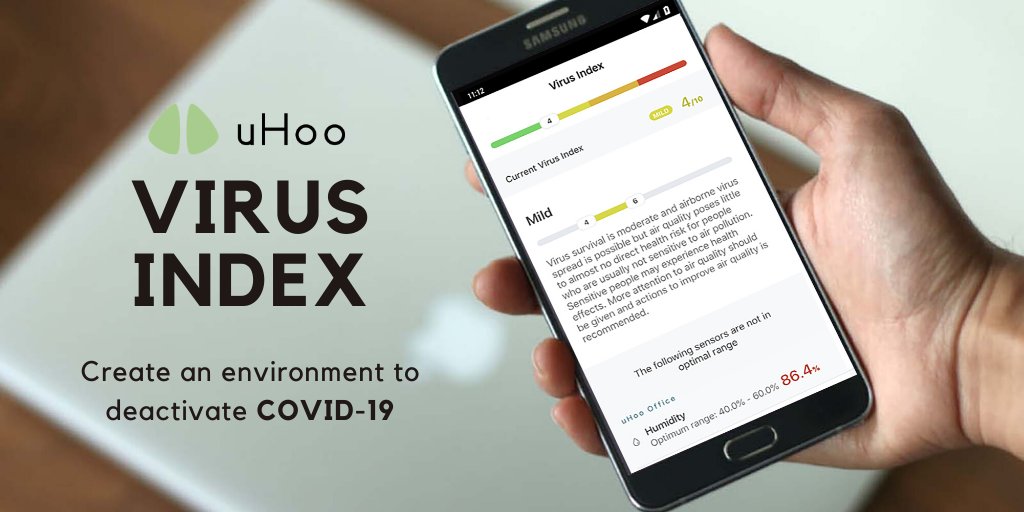 Our team has helped get uHoo placed with Best Buy, Best Buy Canada, Home Depot, Lowes, and Wayfair to name a couple of key retailers. We sat down with Dustin Jefferson Onghanseng, the CEO and Co-Founder of uHoo, to get his thoughts on building and launching an innovative product.
How would you describe to our readers, who is uHoo? Can you tell us about your journey as an entrepreneur on how you built a successful product company?
uHoo is the leading global air health company. We help our customers monitor and understand the quality of air they breathe and provide them with data, alerts and insights on how to create a healthier and safer home.
The company was founded by Dustin Jefferson S. Onghanseng and Brian Lin. Both have respiratory conditions and wanted to improve the environmental conditions in which people live, work, and play so sickness and disease can be prevented, and health improved. The founders met in business school in Hong Kong and the environment in which they studied and lived caused their respiratory ailments to flare up. Having been unable to convince the school that something was wrong with the environment, the founders eventually came up with the idea of uHoo, dropped their classes and started the company. It took them three years of R&D before finally launching the product in late 2017.
Many startups are unsure or nervous of the "unknown" variables expanding sales outside of Amazon and their websites. Did you have a similar sentiment before launching the product in retail? How did you decide the timing was right?
No, we did not have a similar sentiment. After launching the product on our website, our next immediate goal was to get on Amazon. Once we started selling on Amazon and gaining traction there, we decided that it was time to scale into different channels and make the product more accessible to mass market.
Are there any specific traps to point out for a consumer product startup who is now looking to launch in retail?
Make sure that you know your unit economics because retail takes up a large chunk of your margin.
What excites you the most regarding the future of uHoo?
The positive impact we have on people's health and well-being. As we grow the company, more and more people would gain the benefit of understanding the air they breathe and thus take proper action to improve their health. Every ounce of understanding equates to the prevention of another asthma attack or allergy attack.
How did you build your team as you sought to expand product sales around the world? Why did you decide on hiring Retailbound to help launch, manage, and grow your product sales with retailers in North America?
We were looking for somebody that has the right network in the retail space and understands how the retail markets works. Having to do that by ourselves would take time so the expertise and experience of the person that we're working with is important. We met Yohan Jacob at Retailbound at CES 2019 and started shortly after. Yohan has been a true partner. He has worked tirelessly to make sure our product/company is top of mind with key retailers.
Any final words of wisdom for other product entrepreneurs out there trying to grow their brand in retail?
Just go for it, get a good team and learn along the way.