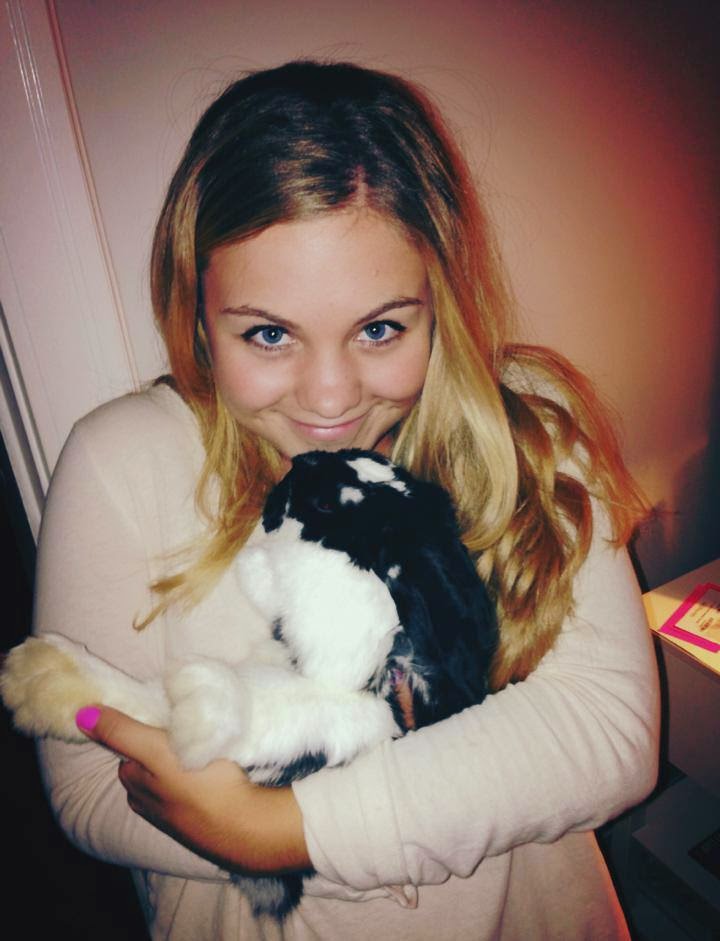 Happy Tuesday retail friends!
As promised, this week I will be publishing an interview that I held with one of Retailbound's clients, SimplyGlobo, who were ranked #163 on Inc Magazines 500 fastest growing companies in 2013!
For more information on this ranking, click this link for a more comprehensive idea of how companies make and stay on the list: SimplyGlobo, Inc. Magazine
So, without further a do, I present you the transcribed interview.

Evie: What prompted you to start SimplyGlobo, Inc? How long have you been in business?
James: I have a natural affinity to ecommerce bcaues of my past experiences working for orbtiz.com and sears.com, so naturally I wanted to do something in a similar industry. I also have a background in industrial design, which I studied at The University of Illinois, so selling things online and appreciating good design kind of merged together. When I see products that I think would be great for our mass markets, but that I also enjoy using, it inspires me to make business out of it. We have been in business since 2008, but we started very slow, mainly just selling out of eBay.com
Evie: So how big is your company in sales? How many employees do you have?
James: Just last year actually we grossed 3.26 million dollars. We are a small company, with just 11 employees.
Evie: Where are your products manufactured? Do you have a sourcing office/agent overseas?
James: Most of our products are manufactured overseas, primarily in Asia, and mainly China. So yes, because of this we do have a sourcing agent/office overseas.
Evie: I see that you offer Air Beds, Bluetooth Speakers, and Paper Shredders. What made you decide to manufacture and distribute these types of products to retailers?
James: Yes, they are kind of an unusual mix of products, but I think this is mainly because of the relationships I have with those manufacturers. A lot of companies may want to only focus in on one specific category or some want to do as many as possible. We took the route of sticking to the products where we had developed a good relationship with the company. From there we fostered and developed our relationships to secure a long term relationship and improve quality and increase business. Once we have developed this type of strong relationship, we liek to remain loyal.
Evie: What retailers, (brick and mortar, online, catalog), are you products currently offered at?
James: Some of the main ones we have, not in any specific order, are Brookstone's, amazon and other major online retailers like sers.com, buy.com, walmart.com, Sharper Image, 7th Avenue. So really, online retailers, catalogers, distributers, and brick and martar retailers. You can find us in many different places.
Evie: How did you hear abotu Retailbound? How long has Retailbound been on your team?
James: I did a Google search and found Yohan. At the time, he was working at Sears, where I also used to work. He was local which I found to be another benefit. He was very knowledgeable on the phone, so I have officially been his client since October of 2012.
Evie: I hear Retailbound helps you with both Marketing and Business development. Did you use another company prior to hiring Retailbound to assist you with growing sales of your ocmpany? If so, what prompted you to let them go before hiring Retailbound?
James: Yes we did, it didn't work out in a positive manner, partly due to bsuiness antics. The overall commitment and trust that we hav with Yohan is something we really value. The other peson we hired did not show us any results nor did he offer good advice. Yohan is very responsive and the results prove his hard work for us.
Evie: What benefits have you found from working with Retailbound? What can you highlight as their biggest impact on your business?
James: Within the first six months, we saw a shift from our direct online sale to whole sale. We had gained around $400,000. Their biggest impact on our business would be mentorship, coaching, and connections. A little bit of everything really, first and foremost those, Yohan is an ethical, results driven, and a true partner. We succeed together and he really values his client's money.
Evie: Would you recomend other product manufacturers to use Retailbound?
James: Yes, and I have.
Evie: How is Yohan to work with? I hear he is a pain in your butt? Is that true?
James: That is true, but in a good way. He is as aggressive if not more aggressive than I am, and I am the president of the company!
For more information on SimplyGlobo, go to www.simplyglobo.com
Don't forget to sign up for our newsletter here: Retailbound Newsletter
And to follow us on LinkedIn, Twitter, and Facebook, by clicking the links in the banner of our blog!