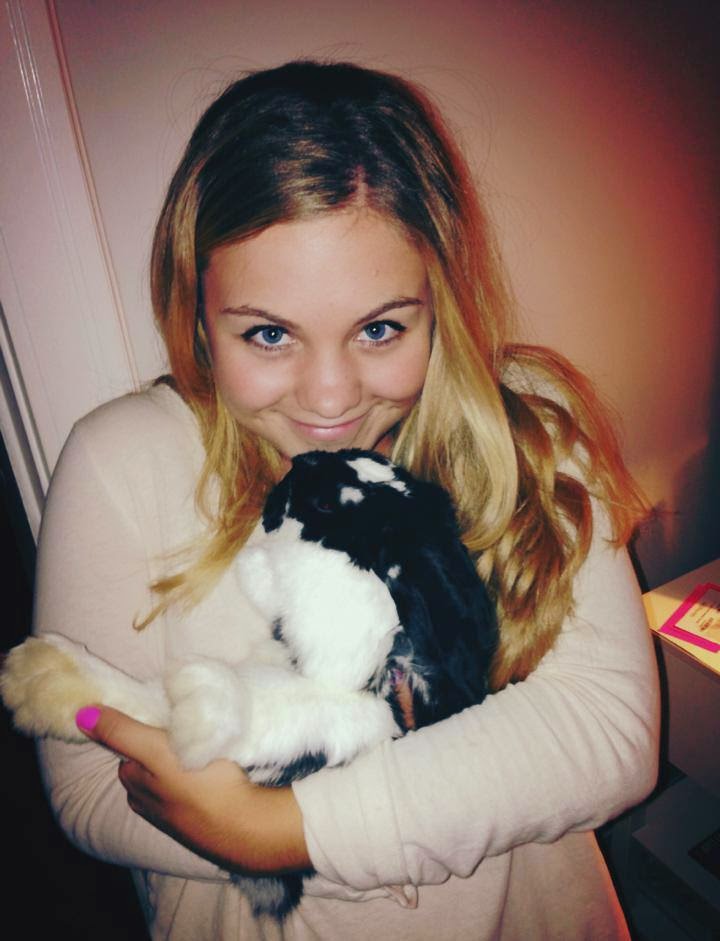 We have all heard debates on social media. Is it beneficial or destructive? But does it really have to be one or the other?

Teenagers are commonly considered to be the social media addicts, checking their Facebook, Twitter, and maybe for our artsier member of Generation Y, Pinterest, non stop. I have received criticism from my parents and other members of Generation X, categorizing this emphasis on the online social world as unhealthy and antisocial. The typical teenager is using social media to communicate, share and learn (though typically non-education related), which were activities performed in person and face to face during their youth.
Not only are these teenagers able to use social media to interact with their friends, as well as with people from all walks of life from across the world, they are also able to have a significant amount of fun at the same time. Especially since they have access to video-creating platforms like TikTok. By allowing users to create short dance, lip-sync, and comedy and talent videos, TikTok can broaden the horizons of everyone using this app, providing fun and laughter along the way. As this is a relatively new platform, most users may decide to find the best sites in which to buy followes, and guides similar to the one you can find at Bountii, (https://bountii.com/best-sites-to-buy-tiktok-followers/). This can help them to build upon their followers whilst still being relatively new to the site, and as they create more videos, their profile will grow and they could become the ones to watch. You can't tell me that that doesn't sound good?

However, we have a larger social media abuser on our hand: Businesses. Instagram automation is a great example of this. The immense amount of communication occurring over the internet via these social media outlets poses another opportunity for brands to increase their awareness, and also the possibility of utilizing these sites for implicit marketing. #tbt (ThrowbackThursday) to when Facebook offered their service to solely college students, leaving high school students lusting to join. Social media has become so imperative for businesses that one might not even believe a business exists if it cannot be found at least somewhere on the internet. This is particularly important for luxury brands such as car manufacturers like Audi. As All Car Leasing's latest study demonstrates, 50% of 25 – 34 year-olds have posted a picture of their car to social media. This alone offers useful insights into how and why people align themselves with certain brands.

1. The benefits
It has been shown that social media, when used for direct marketing, results in failure for a business. People use social media as an outlet to communicate with their friends and family. It is NOT a place where they wish to be bombarded with advertisements.
Due to this, businesses use social media as a method to get closer to their fans and followers and boost engagement with the brand. By opting into either "liking" or "following" a business, there is the assumption the person already enjoys the product or service. This keeps the business top of mind, while also establishing the perception that the brand is approachable and less corporate. This drives traffic to see what else your brand and business has to offer.
It is the perfect opportunity to showcase customer service and add personality to your brand. Take it as an opportunity to reemphasize why your product and company is the right one! It shows dedication to the business and also modernity and the ability to adjust to trends.
Social media is also an extremely cost effective way to draw attention to your brand without advertising or marketing costs. There are however companies who specialise in using social media as a marketing tool. Local digital marketing companies like this one if you're reading from Australia can use paid Facebook advertising to give directions to your shop, encourage people to download your app, view your videos, and even add an item to a shopping basket or take another action on your website. If you're serious about reaching your audience, digital marketing is an essential route to achieving this.

2. The disadvantages
Though there really is no major disadvantage to being present in social media, there are various misuses which can be detrimental to your business. As mentioned above, blatant marketing only drives followers and fans away. Though this may seem like the most logical move on social media, it does more harm than help.
Another disadvantage is that it can take time to see progress. Make sure that the focus remains on increasing brand awareness! It is easy to get discouraged when brands like Oreo and Starbucks have millions of likes and you have less than a thousand. It is important to remain consistent in your postings and to not give up, but also to put your business into perspective.
For a small business, social media management takes time. Many larger companies outsource social media management to professionals versed in how to utilize social media for ultimate success. However, without these resources, learning the ropes of social media may take some time. Keep in mind that conversation is key and that the personality reflected in the social media world should reflect how you would like your brand to be viewed.
So What…?
Universities are offering Social Media Marketing college majors, legitimizing social media as a serious career pathway. This demonstrates the unavoidable rise of social media in the business world, prompting me to pose the famous idiom: "if you can't beat em', join em".

I hope you enjoyed this weeks blog!

Next week our blog will take the form of an interview. We will be speaking with James Yu, CEO of SimplyGlobo, which was rated one of the fastest growing companies by Inc. Magazine.

Happy Thursday!