Big name expertise,
without the big
name bill.
At Retailbound, you get professional help you need at a fair price.
Retailbound is based in Chicago but
we've successfully served clients
all around the world since 2008.
And although we're experts when it comes to hosting virtual meetings with our clients, our team is just as happy to hop on a plane to meet you in person. When you hire us, our small firm works very hard in getting your company noticed in front of retail buyers but more importantly, we help you maintain a long-term relationship with them.
Run by Yohan Jacob, a former large retail buyer, our seasoned retail consultants bring versatile experience and expertise of retail marketing and merchandising solutions, FROM BOTH SIDES of the retail buyer's desk. This experience within the retail industry sets us apart as a leading retail marketing and merchandising solutions provider.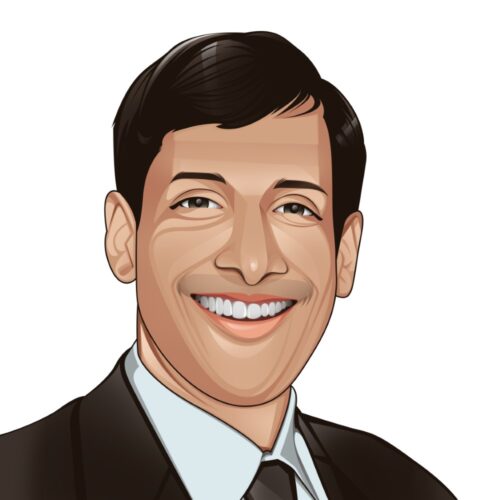 Favorite Quote: "Success is not the key to happiness. Happiness is the key to success. If you love what you are doing, you will be successful."
What Motivates Me: Fear of disappointing our clients
What I Love About Retail: I love working closely with our clients and seeing their products finally in-store and on the shelf after months of hard work!
Useless Fun Fact About Me: I was the '1982 Hero of the Year Award Winner' in my home town.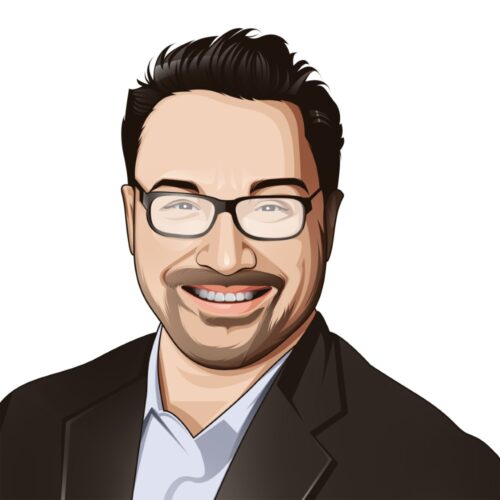 Favorite Quote: "Well Begun is Half Done" - Aristotle
What Motivates Me: I am motivated to help others succeed. Whether to help start, grow, or diversify a business, the best reward for me is when both the company and its employees succeed together.
What I Love About Retail: I think the best part of retail is the "experience". Stanly Marcus (of Neiman Marcus) said to me once "The physical act of shopping fulfills a basic human need. It may constantly be changing but will never go away".
Useless Fun Fact About Me: I was nominated twice for an Emmy Award and won once.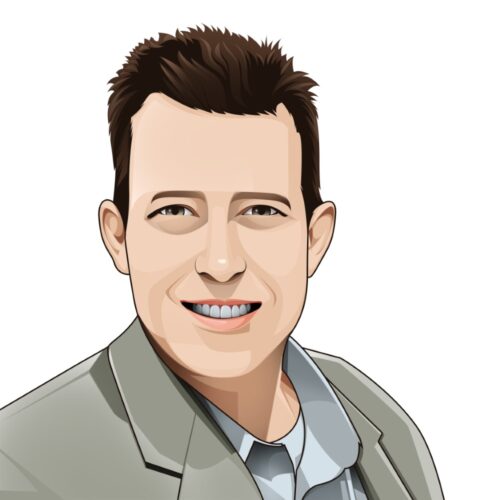 Favorite Quote: "Live as if you were to die tomorrow. Learn as if you were to live forever."
What Motivates Me: Being told something cannot be done
What I Love About Retail: In its purist form, it's about entrepreneurial spirit
Useless Fun Fact About Me: Two separate serving Presidents have delivered keynote commencement speeches at the school I was attending at the time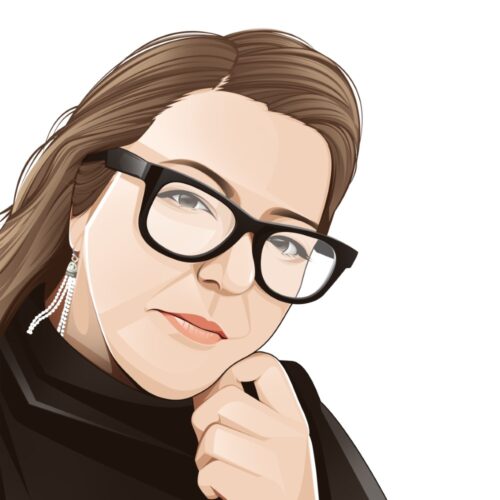 Favorite Quote: "Not all storms come to disrupt your life. Some come to clear your path."
What Motivates Me: chocolate, failures, & mentors
What I Love About Retail: Winning at Predictions!
Useless Fun Fact About Me: I like to buy homes to rehab, and pretend I am an HGTV Host!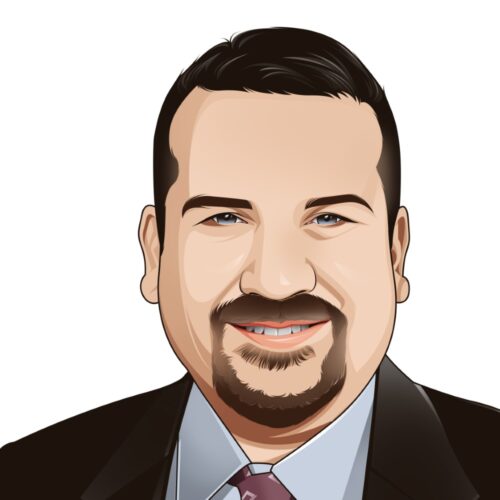 Favorite Quote: "Whoever is happy will make others happy too- Anne Frank."
What Motivates Me: Making a difference, whether it's on a professional level, with family and friends, life in general.
What I love About Retail: I love following and assisting a product from the beginning stages all the way until it hits the hands of the customer.
Useless Fact About Me: I have a passion for old 19th century photography techniques.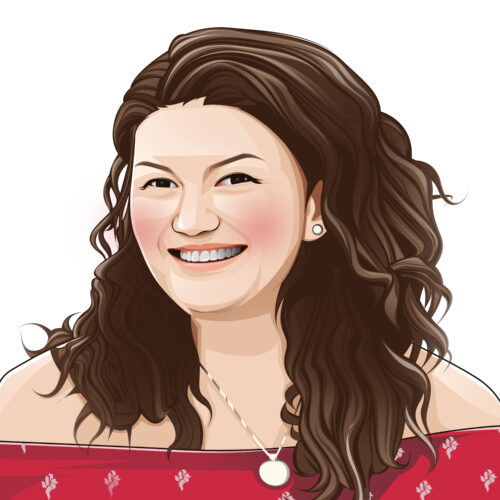 Favorite Quote: "Sometimes the questions are complicated and the answers are simple"
What Motivates Me: I have always enjoyed taking on a challenging project and seeing it through to the end; it gives me a sense of accomplishment that is simply unmatched and I get to say "I did that!". Throughout that challenging project I have an opportunity to learn new things and help lead my team to success. Nothing beats that.
What I Love About Retail: I love how dynamic and ever-changing retail is. Retail is something that can never be "mastered" - it is an ever-evolving space that constantly needs to be challenged and thought about in new and different ways.
Useless Fun Fact About Me: My hair has a personality and cult following of its own. My big curls have been my calling card since I was born. The few times I have shown up places with straight hair people did not recognize me! Question I get asked the most and answer: NO, I am NOT from Texas.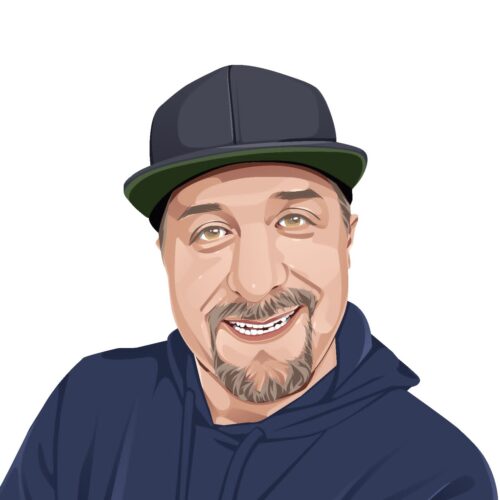 Favorite Quote: "Love is the most important thing in the world, but baseball is pretty good, too"
What Motivates Me: Putting in quality and honest work to make each day better than the last.
What I Love About Retail: I love the ever-changing trends and new technologies that lead to entirely new categories and businesses.
Useless Fun Fact About Me: I have been interviewed and quoted in Time Magazine, The Wall Street Journal, and The New York Times.

What they've said about us
It's always the word of mouth that's the best advice...
"As a startup looking to expand into the retail space, we are very happy to have found Retailbound. Yohan, our main consultant at Retailbound has been an incredible asset for us - he brings a wealth of knowledge, the ability to execute, and a contagious energy. He has brought vision and order to our retail strategy and has not failed to deliver on any promise or deliverable. In short, he has been awesome!

Jack Keller

Winston Privacy
"Yohan is a rare find. I was initially very nervous signing up to work with him because I've been screwed in the past by so many others who have overpromised and underdelivered. Yohan is a man of his word and truly goes above and beyond! He has exceeded all of my expectations. I hired him to help me get the Neck Hammock into retail, but he has done so much more than that. He helped me create a top notch sell sheet, retail box design, and pitch presentation to present to buyers. He has also helped me get my MAP pricing under control and pointed out important details in contracts I would have easily overlooked. Not to mention, he has been in the game for over 20 years now and his rolodex of retail buyers and sales reps are incredible. Anyone can find a buyer, but it's all about finding the "right" buyer. I really can't say enough. If you are interested in getting your brand into retail, working with Yohan is AN ABSOLUTE MUST.

Dr. Steve Sudell

Neck Hammock
"I've been working with Retailbound for the past 15 months and they have delivered on each and every promise they made to me when we set out. Retailbound's team of consultants are focused, committed, passionate, results-driven and has delivered tremendous value to the company. And Retailbound, especially Yohan, is fun to work with, which in our highly competitive and stressful category is essential to building a great relationship. I look forward to a long and prosperous partnership together.

Danny Aronson

EVEN
"Yohan and his team have done an exemplary job of preparing us to sell successfully into retail and to build long-term relationships with our retail buyer counterparts. His knowledge combined with significant experience in retail give us deep insight into the mind of a buyer that would have taken us years to glean on our own. Yohan tailored a plan to address our specific needs and to improve upon weaknesses in our presentation. Most importantly, he taught us to make the retail buyer's job easier, a theme we will apply to all aspects of our approach to retail sales. We are excited to graduate from Retailbound's Retail Prep Package soon and transition to their Managed Retail Marketing program where they will actively assist us in managing our retail sales efforts.

David Cooper

Keyport
Let us help you make marketing to retail easier
Retailbound is comprised of retail experts with hundreds of years of combined experience in all aspects of sales and sales support, merchandising, product development, marketing, multi-channel strategy, category management, pricing and brand growth. Our reputation with start-ups to million-dollar brands stems from a team dedicated to the premise: Let us help you make marketing to retail easier.