Although there are a number of effective ways to market on the internet, one of the most popular ways to market is through affiliate marketing. For affiliate marketers, it is common to make product sales and build brand awareness.
However, many people use their popularity in social media to earn a living through their audiences— which is a successful model of affiliate marketing. They are who we call the influencers.
The Impact of Social Media in Retail Marketing
Retail entrepreneurs can change a current business marketing model to apply strategies aligned with profitability goals. This is true and highly recommended for a few reasons. One is that some marketing models work while others are just not sustainable.
If you're going to change your methods, you might be able to change the brand's image and target a wider market, with an impact that can eventually become efficiently consistent— and this is where affiliate marketing and influencers come in.
If you've seen any of the recent Instagram videos of celebrities like Kylie Jenner or Selena Gomez, or brands like Adidas or Zara, you'll find they use social media for advertising their products and getting the word out there. The impact that is often highlighted in this strategy is how they use their social influence to improve the method of marketing their brand.
The main reason why social media marketing is so popular is that it gives brands the ability to control their audience reach. If a brand decides to promote a particular product on the internet, marketing directors simply need to steer the product visibility to a specified audience.
Becoming an Influencer
The best way to become an influencer in the retail industry is to join a brand's affiliate program. These programs are designed to help marketers get paid for every sale made on the merchant's website.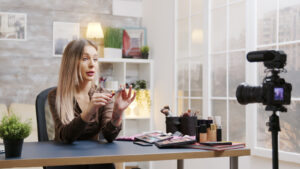 Online marketers who sign up for these programs are called affiliates. An affiliate marketer's goal is to promote the merchant's products or services, drive traffic to their product site, and entice customers to buy or subscribe. Affiliate marketers usually create an arrangement with their partnered merchant regarding commission rates and other terms. Influencers follow this method while banking on their niche-based social media followers and subscribers.
There are no obligations for retail brands that do not want to use an affiliate. But the latest trends in marketing highlight the beneficial impact of influencers to advertise within their niche.
How Do Influencers Help Brands?
Affiliate marketing via social media influencers connects brands with a specifically targeted customer base. This strategy allows them to tap into the expertise of influencers in the digital business community. These are people who know how to "tune-in" to the customer's needs and what to do about them.
For example, if you have a restaurant business, an "food and travel" influencer can create content that features your place on his/her social media or website. They can also use YouTube to promote your business and upload a video with clips of recorded experience in your restaurant. This is a great way to get the word out across various platforms and get customers to know more about what you do.
Are Influencers Suitable For Retail?
They are most certainly so! There are many benefits to utilizing the reach of influencers in building your business. With the right application of influencer marketing methods, you can start advertising a new product or service, boosting the desired results of an initial launch, and deliberately increasing future sales.
Are you in need of retail marketing options? Consult with us today!